Solve the easy sudoku puzzle below.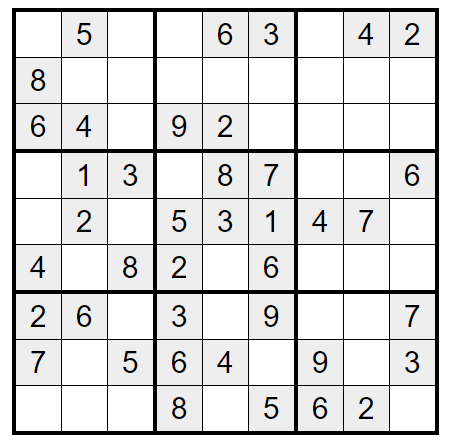 After solving the sudoku puzzle, save it in a photo hosting site such as postimage, among others, and send the link to me in a PM here in the Sett (Subject: HOLidays Puzzle 6 - HOL Name). The first five to send a correct solution will earn three (3) clue points. Correct solutions submitted after the first five will earn one (1) clue point.
Take note of the number of your clue points. You can request for the gifts containing the clues every time you get to earn 3 clue points.