The richness of the Harry Potter stories is enhanced and enlivened by all the animals in the books! Animals who are ... magic ... who embody magic in the fibers of their very beings.
Who are some of them? Here is a word search (and yes, the words are provided!) for you to locate their names.
The Word Search: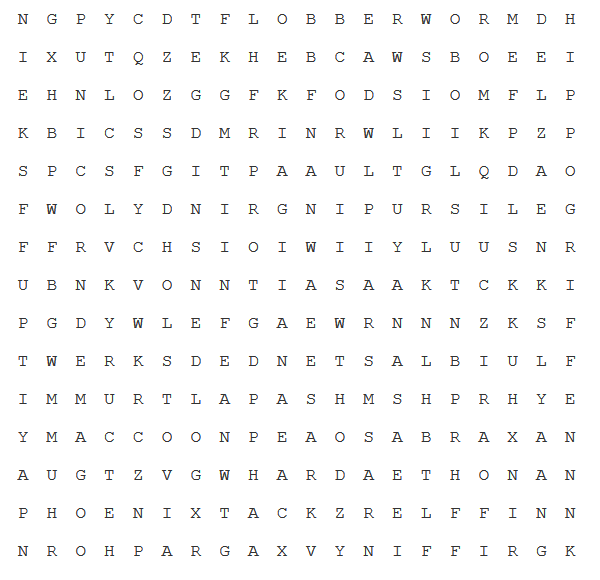 The words to locate:
Click here to get a larger image with the Word Search and Words together.
Earn 25 Diamonds for finding them all! Send me your solution in a Sett PM titled "Supporting Cast - Word Search ".
You have until October 10th to send me your answers. You earn a bonus of 3 Diamonds, though, if you send them to me within a week of me posting this!