Somehow a golden snidget was trapped in the Quidditch Pitch.
Find a path for it, from the pitch, through the grounds and out to the middle of the Forbidden Forest! You earn 20 Diamonds for helping the Snidget return to the wild.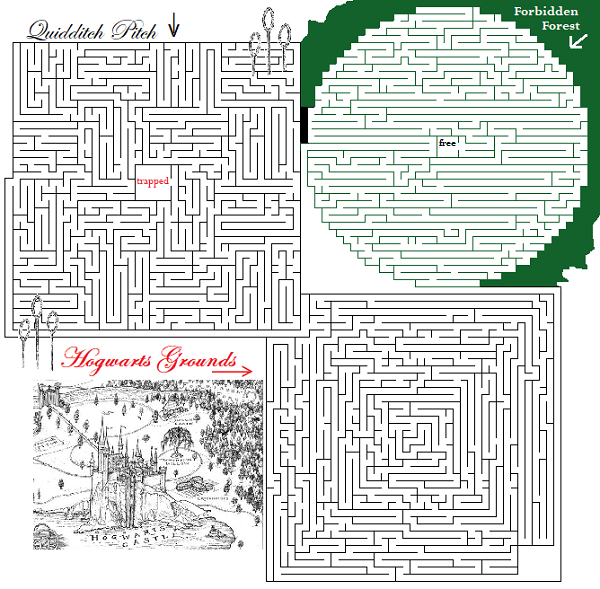 click for larger image
Send me your solution in a Sett PM titled "Supporting Cast - Maze".
You have until October 10th to send me your answers. You earn a bonus of 3 Diamonds, though, if you send them to me within a week of me posting this!