There are just so many animals in the Harry Potter stories, and many of them have their admirers. One of the principal animals who we meet, and who is featured in almost all of the books, is Fawkes.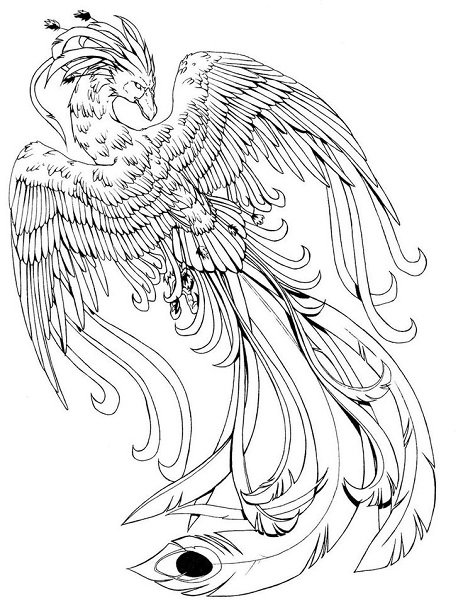 Earn 20 Diamonds by colouring this and posting it below.
Click for larger image. If you use the larger image for colouring, please remember to reduce your picture to 600x600 or less before posting below.
You have until October 10th to post. You earn a bonus of 3 Diamonds, though, if you put your picture below within a week of me posting this!