Supporting Cast - Week One - Letter Tiles
We all have our favorite teachers -- and our favorite subjects to study.
Solve this Letter Tiles and tell me, not only what it says but who said it, and earn a total of 25 Diamonds! (20 Diamonds for solution, 5 Diamonds for who said it.)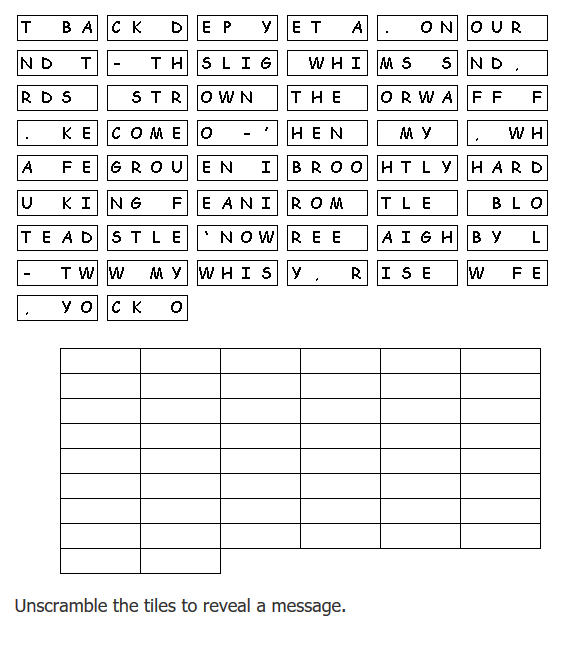 Send me your solution in a Sett PM titled "Supporting Cast - Letter Tiles".
You have until October 10th to send me your answers. You earn a bonus of 3 Diamonds, though, if you send them to me within a week of me posting this!