It was nearly midnight and the common room of the Sett was empty, except for Wilbur picking some forgotten gobstone pieces. The members of the Operation sneaked and got their operation done
The wall with Helga for sure also got some makeover.
HAPPY VALENTINE'S DAY, HOL!
The operation members also left a message to all those reading it: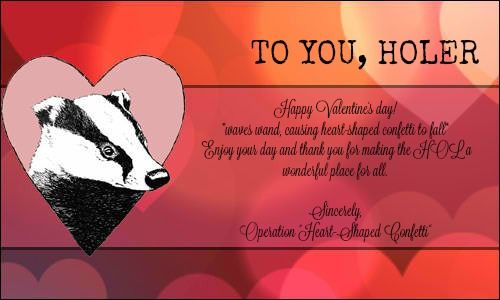 And with that, the Operation Members had a high five and quietly went asleep in their dorms.
P.S. Yes, you got it right. Our slav, err, Mini, Maxim did all the decorations. I just drank my coffee.